Endless New possibilities With The New KORG Prologue SDK Development Board?
Back on NAMM 2018, KORG presented the Prologue, a new hardware polyphonic full-featured analog Synthesizer. It features a 2 oscillators + multi-engine, 1 filter, 2 envelope generators, 1 VCA and 1 LFO. At first glance, specs of a classic analog poly synths. The interesting part of the Prologue, the multi-engine was already announced at the NAMM but not further explained. This is a digital section that allows third party developers to design new oscillators and effects.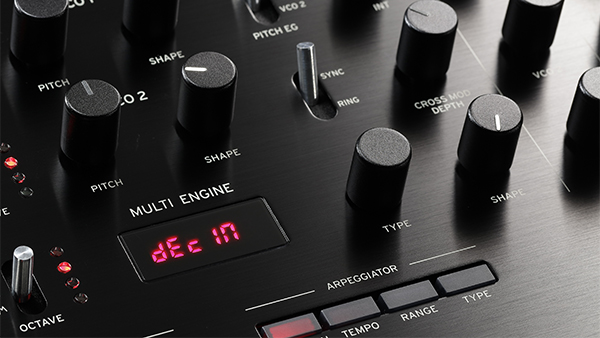 The Multi-Engine Lives!
After the Prologue has now arrived at the dealers, there are now news regard the exciting multi-engine. KORG just announced that the SDK code, tools and documents will be available via GitHub at the beginning of May 2018. Thus, movement comes into the theme during the SuperBooth and guess KORG will present different examples of the multi-engine there.
Recently pictures have appeared on Instagram showing that KORG doesn't only include developers who own a Prologue here, but everyone. It's not yet confirmed but it's looks like that KORG will release a Prologue SDK development board that gives every third-party developer the chance to develop new codes for it.
User Oscillators & Effects
The new codes may include new digital oscillators and effects. Prologue's Multi-engine section has 16 user slots to accommodate custom oscillators and 16 user slots for custom modulation effects (8 user slots for reverb effects and 8 slots for delay effects). Here is what KORG said about the process: 
Once loaded via the prologue Librarian application these custom digital oscillators coexist alongside the VCOs of each voice, play with the same polyphony and multi-timbrality, and are processed through the same analog signal path prologue introduces an open development API (Application Programming Interface) that allows users to extend the possibilities of the hardware via an SDK (Software Development Kit) and dedicated development tools. Via this SDK custom digital oscillators can be created for the MULTI ENGINE, and custom modulation effects can be added to the existing modulation effects. Users can then load these new custom oscillators and modulation effects into their prologue via the prologue Librarian application (Mac and Win). 
Endless New Possibilities?
How open the whole architecture is, is not yet known. It remains open how free developers here can design new oscillators and effects. Is it possible to design an additive or FM oscillator or a shimmer reverb / granular delay? For this I would need to ask KORG next week on the SuperBooth. Theoretically it would be possible but how big a new designed code can be, is unknown.
I'm very curious how deep developers can go into the multi-engine. Looking forward to hear more about this next week. Stay tuned for the SYNTH ANATOMY SuperBooth coverage on the website & on YouTube.
More information here: KORG
Source: Instagram